Aditya Engineering Industries
Aditya Engineering Industries an ISO 9001-2008 company has been establishing reputations of excellence since 1987 and is recognized for it's quality products in the field of Auto, Trailer, Tractor parts and Hardware goods in Forging, S.G. Iron casting and Sheet fabrication as 1st tier manufacturer exporter to Europe's Tractor and Trailer manufacturers and 2nd tier Manufacturer for TELCO and three point linkage Tractor parts.

Aditya is the result of rapid demand for world-class products manufactured by JADCO INDUSTRIES. JADCO is working as 2nd tier Manufacturer to TELCO . Both our plants are well equipped with latest machinery of the world's best Machine Manufacturer like Hurruth, W.M.W, Pittler, Fritz Warner, Roucherd, Dunkers, Manurline, H.M.T., Praga etc & are capable of producing Tractors, Auto & Engineering Components as per Drawing and accuracy upto 5 Microns Machined, Weighing from 100 Grams to 100 Kgs .

To improve upon the productivity & economics of this plant Aditya is heading towards Din Stds. Our strength lies in quickly developing counter samples as per customer's drawings and requirements. Our prime objective will always be the full satisfaction of our customers, as always.

This has been possible because of our employees as they are driven by a common vision, towards a shared goal of being the best of whatever they do & the blessing and guidance of the founder late Sh. J.R. Sharma [B.A.L.L.B.].

We do not claim to be the best, but we are better.


TARUN SHARMA
DIRECTOR
ADITYA ENGINEERING INDUSTRIES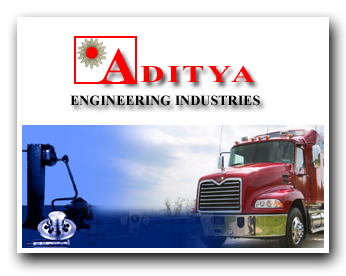 If you remove any technical protection measures associated with the digital content or remove any rights information, this will constitute as an infringement of copyright. The responsibility always lies upon the potential user to make sure that they research copyright ownership carefully before publication.