At Aditya Engineering Industries every individual is committed to ensure complete customer satisfaction by supplying best quality products at competitive prices.

OUR GOAL
To install and maintain efficient quality management system as per International Standards, Continuously improve quality through up gradation of products, process, design and quality system, These objects are achieved through dedicated team work and continuous training of each member of Aditya Engineering Industries.
WE BELIEVE IN
Total customers satisfaction through total quality management.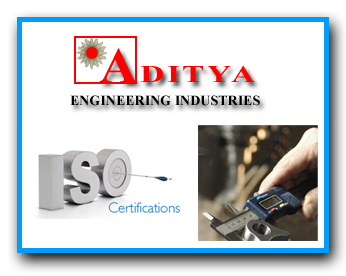 If you remove any technical protection measures associated with the digital content or remove any rights information, this will constitute as an infringement of copyright. The responsibility always lies upon the potential user to make sure that they research copyright ownership carefully before publication.